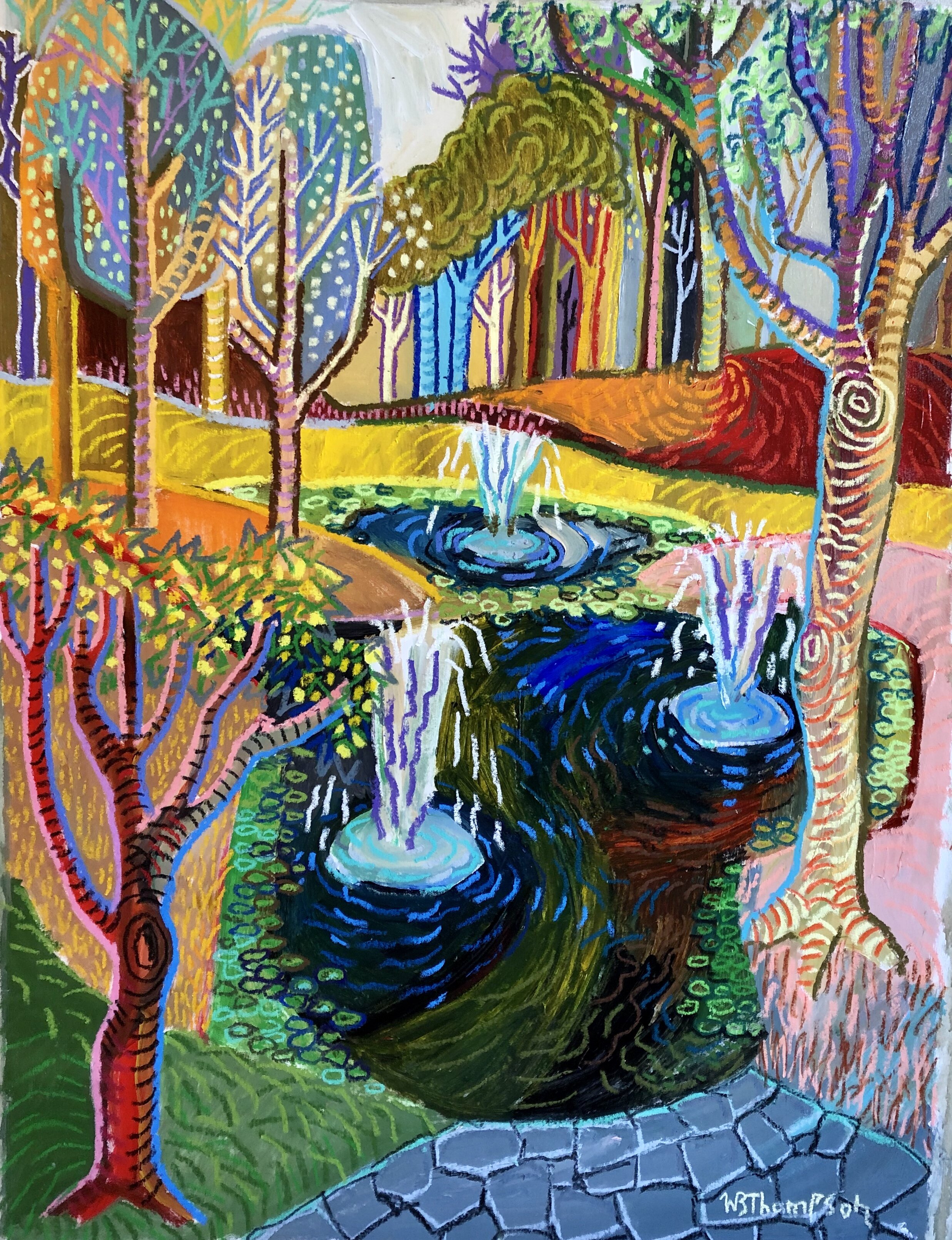 Street View from Pepe's Restaurant in Havana, 38 x 40, Acrylic/ Oil
William Bradley Thompson is a mixed media artist specializing in colorful; assemblages, landscapes and figurative work. He utilizes various materials to create colorful, multilayered, mixed media works.
He endeavors to build a body of work that is undeniable in its persistence and growth.
Thompson has exhibited in galleries and museums throughout the US and abroad. His works are in many public and corporate collections including Key West International Airport and the President of Brazil.
W.B. Thompson's "Golden Chairs", 60 x 48, Acrylic and Oil Stick
W.B. Thompson's "The Man With A Barbed Wire Soul #2", 40 x 30, Acrylic and Oil Stick
W.B. Thompson's "When You Hit A Note Of Truth You Can Hear A Bell", 56 x 44, Acrylic and Oil Stick
W.B. Thompson's "The Man With A Barbed Wire Soul #1", 40 x 30, Acrylic and Oil Stick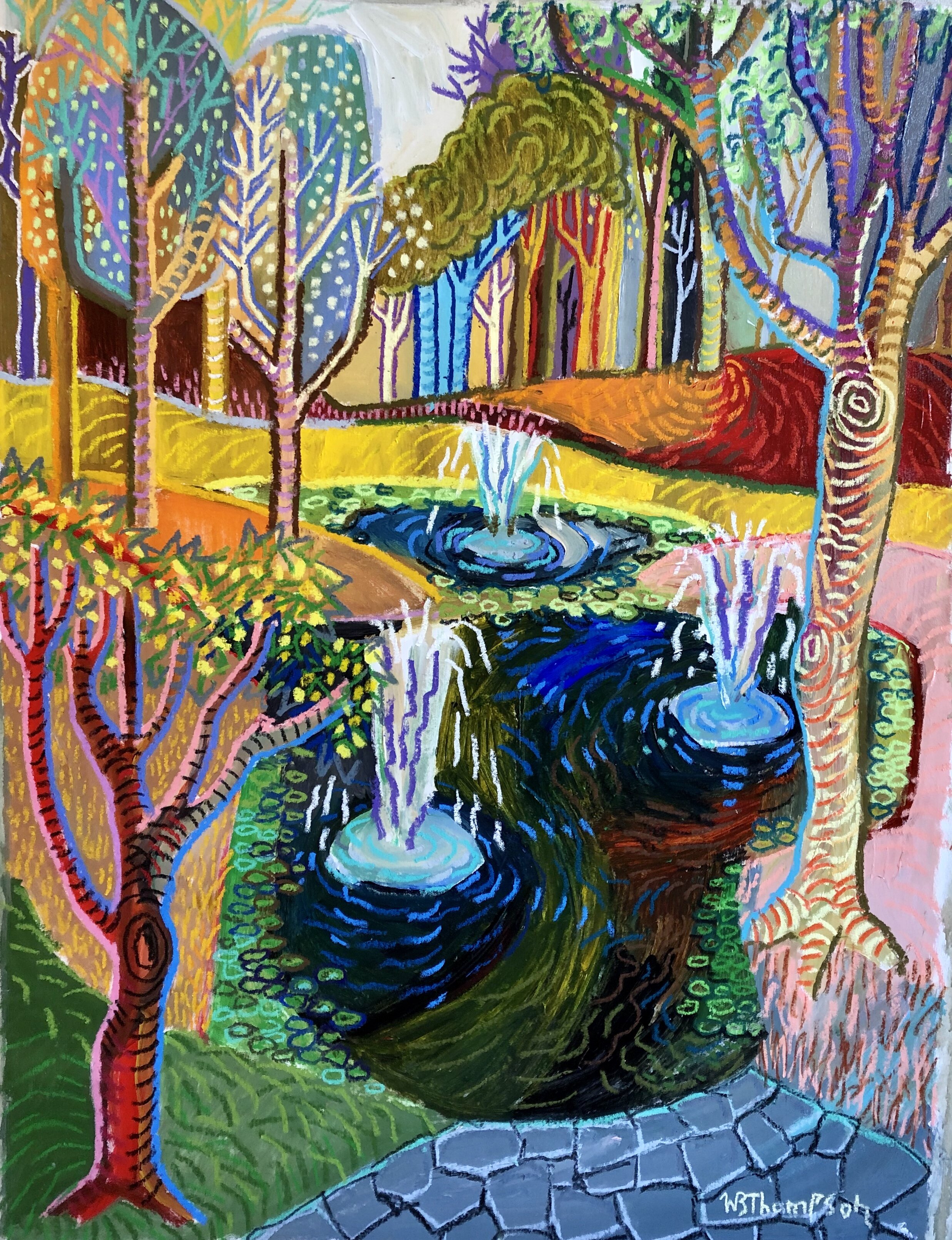 W.B. Thompson's "Manatee Lair With Three Fountains", 48 x 36, Acrylic and Oil Stick
W.B. Thompson's "Ballad Of The Bull", 32 x 44, Acrylic and Oil Stick
Havana Twilight II, 36 x 48, Acrylic/ Oil
Boat on Beach, 12 x 24 inches, acrylic/ oil
Big Tree, 12 x 24, Acrylic and Oil stick
Eastern Interior, 48 x 30, Oil on Canvas
Golden Interior, 50 x 40, Oil on Canvas
Interior Kitchen, 36 x 24, Acrylic/ Oil
Hollyhocks, 15 X 30, Acrylic and Oil stick
Blue Hollyhocks, 20 x 48, Oil on Canvas
Sunset Sail, 15 x 30, Acrylic/ Oil
Havana Rooftops looking Seaward, 36 X 48 inches, Acrylic / OIl
Havana Suburb, 30 x 40 inches, Acrylic/ Oil
Lady In Red, 24 x 36, Acrylic/ Oil
Who let the dogs out?, 30 X 40 inches Acrylic / Oil
Marina Key West, 30 X 40, Acrylic / Oil
Red Table, 36 x 24, Acrylic/ Oil
Vertically Challenged, 24 x 18 inches, Acrylic / Oil