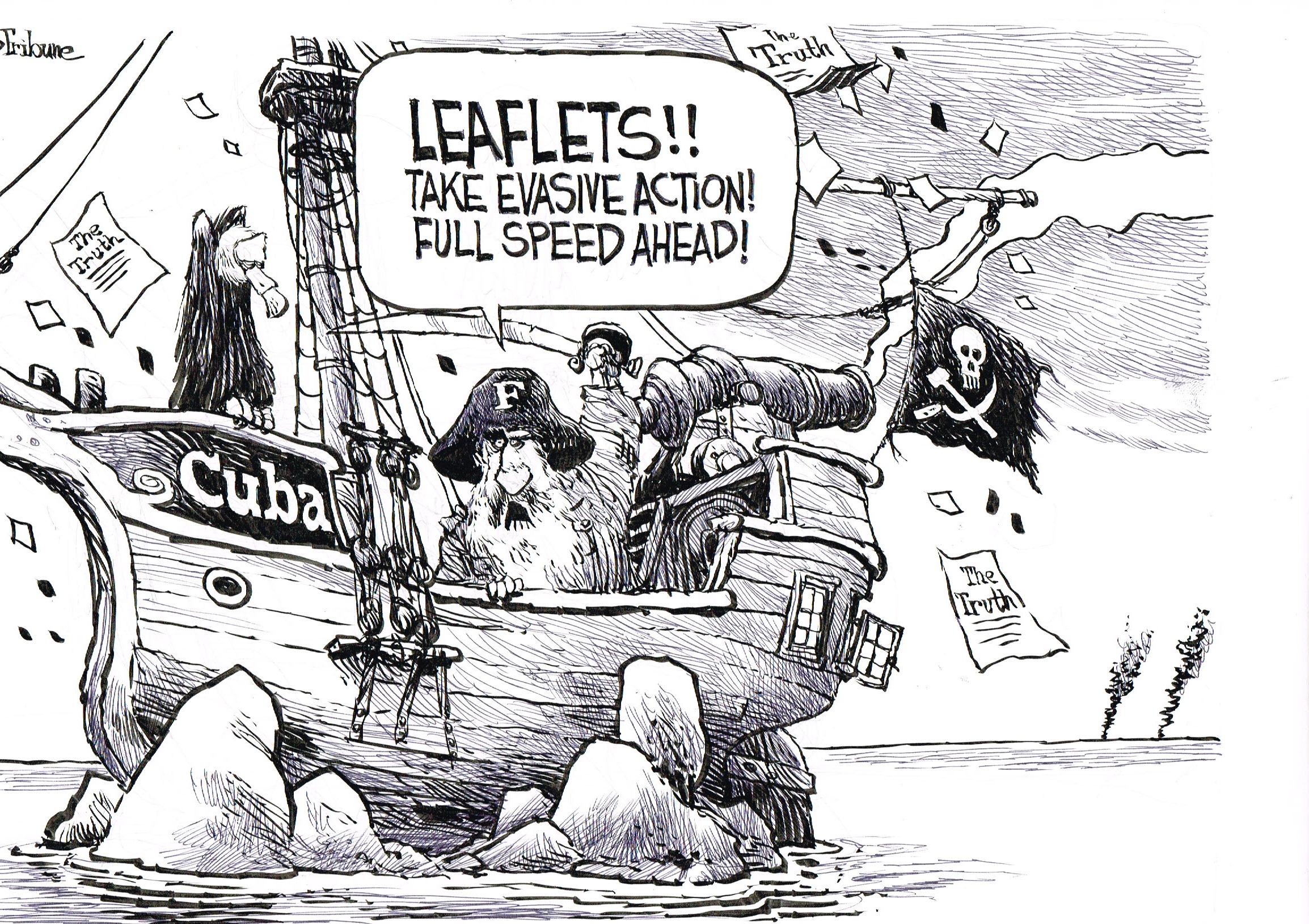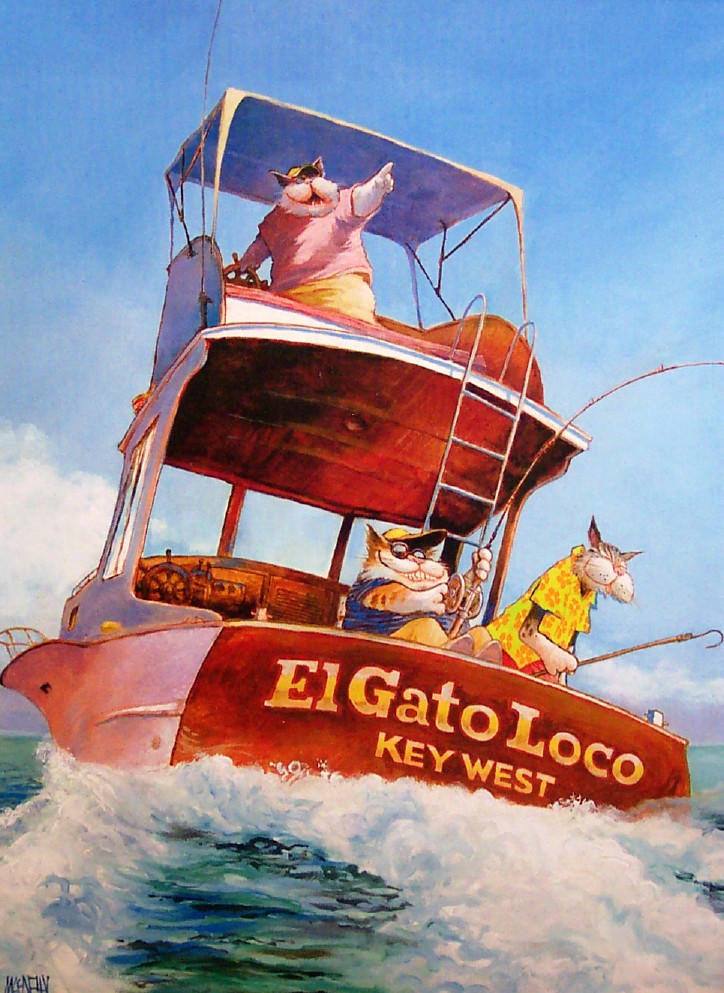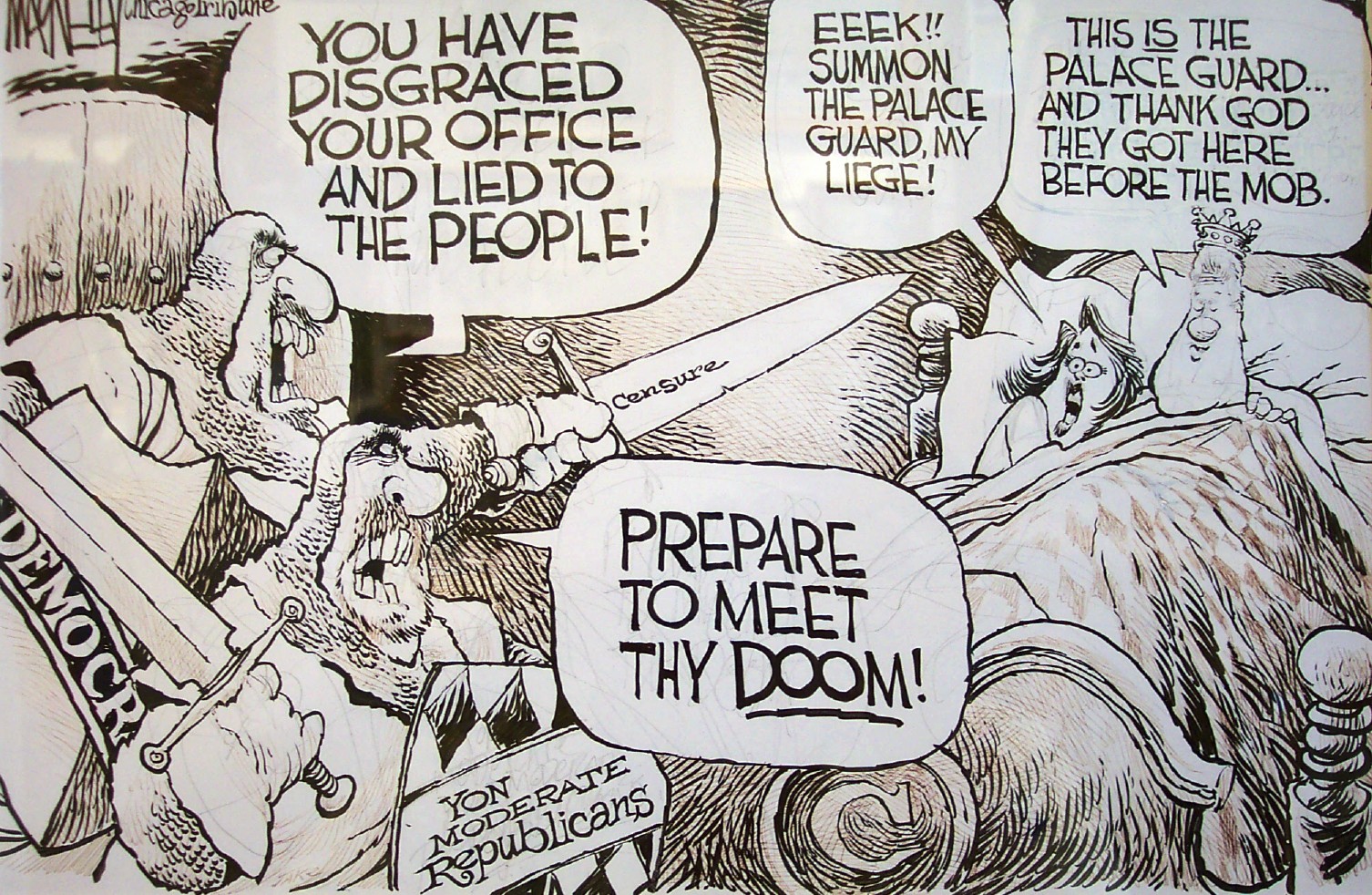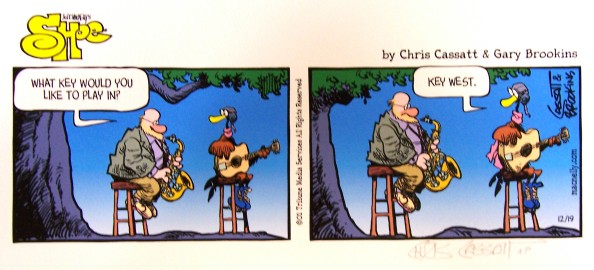 Jeff MacNelly, Blackbeard, 24 x 36, Oil on Canvas at Gallery on Greene
Jeff MacNelly, American, 1947-2000
Jeff MacNelly was among our most famous snow birds to the Key West winter. Jeff was one of America's most influential, sharpest wits and finest artists in editorial cartooning for three decades. He is arguably the greatest cartoonist ever, certainly the most critically acclaimed of the 20th Century.
As the Chicago Tribune's Syndicated Editorial Cartoonist with three Pulitzer Prizes to his credit, Jeff twice received the coveted National Cartoonists Society's Reuben Award making him a pivotal national public figure. He also created the popular comic strip Shoe and illustrated Dave Barry's column for The Miami Herald's award winning Sunday Tropic Magazine. Jeff's political cartoons were frequently reprinted in Newsweek Magazine and the Sunday New York Times and syndicated in thousands of newspapers around the world.
Jeff MacNelly's fine art demonstrates astonishing originality and dazzling artistry. One is enchanted by his irrepressible sensitivity and ability to connect. His work is powerful, brilliant, deft and always engaging.
The Gallery on Greene is honored to be the exclusive gallery representing Jeff MacNelly's fine art reproductions, original canvases, pen & inks, sculptures and Pulitzer Prizewinning Editorial Cartoons.
Jeff MacNelly, Dragster, 36 x 48, Oil on canvas at the Gallery on Greene
Jeff MacNelly, Conch Republic Dog, 24 X 30, Acrylic at the Gallery on Greene
Jeff MacNelly, The Relic, 24 x 30, Acrylic at The gallery on Greene
Jeff MacNelly, My Boots, 5.5 x 4.75 x 3 inches, Bronze at the Gallery on Greene
Jeff MacNelly, Loon, 7 3/4 x 5 inches, bronze at The Gallery on Greene
Jeff MacNelly, Waiting for Chickens, the Gallery on Greene
The Magnifying Glass Bottom Boat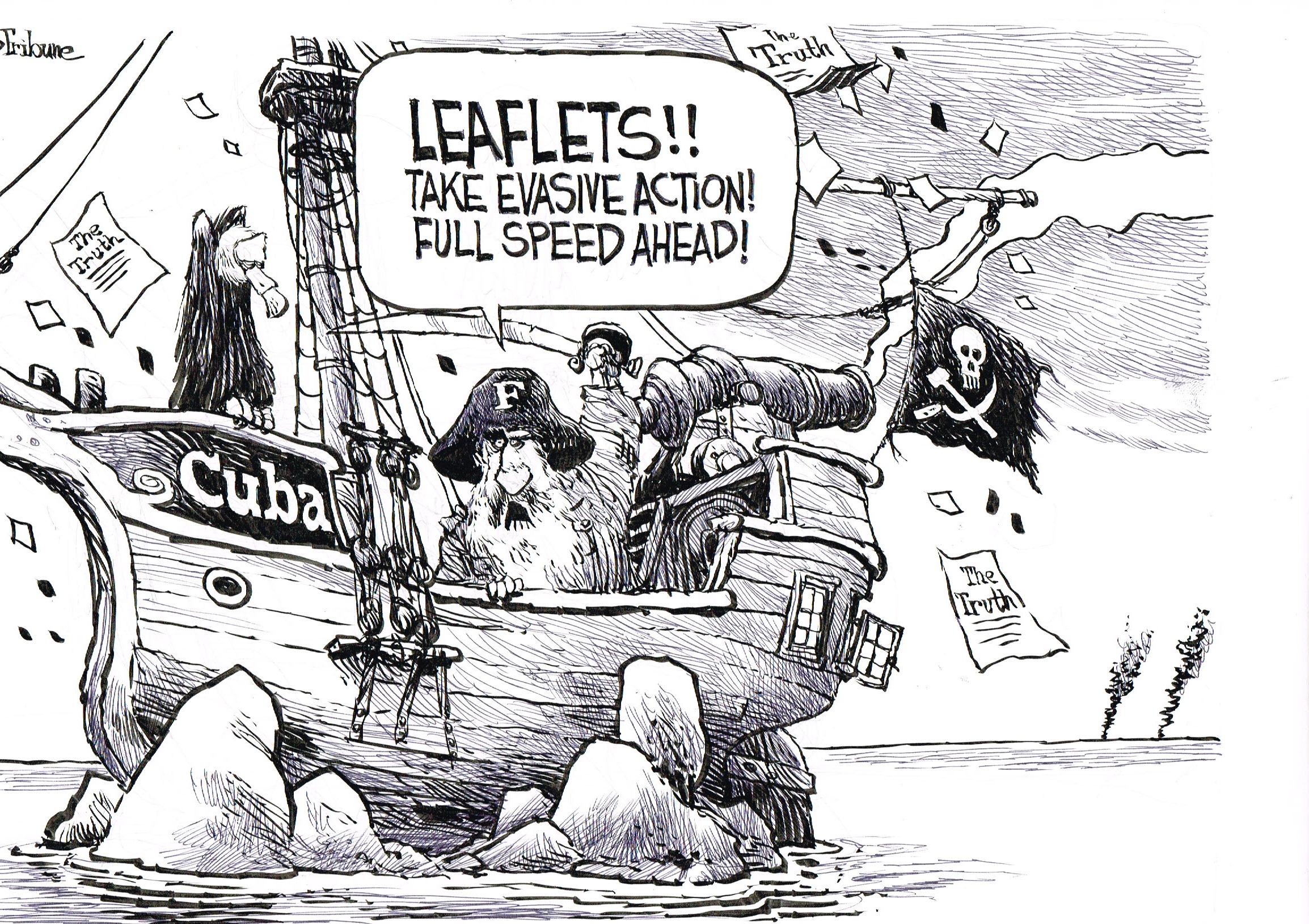 Cuba Embargo, 8 X 12, Pen and Ink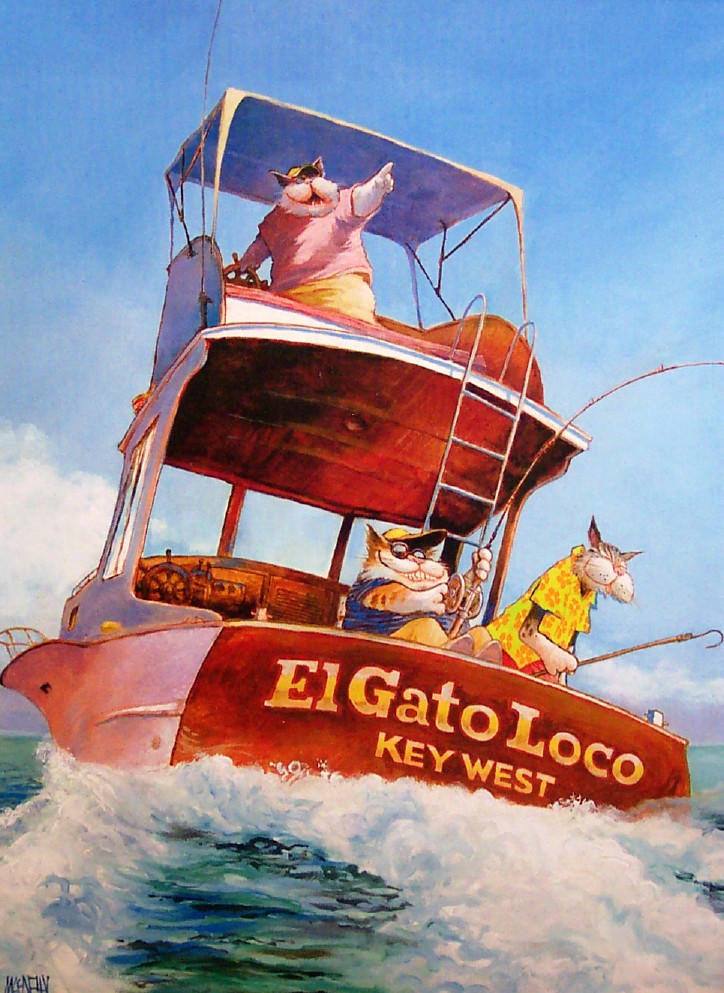 El Gato Loco, 28 X 21, Giclee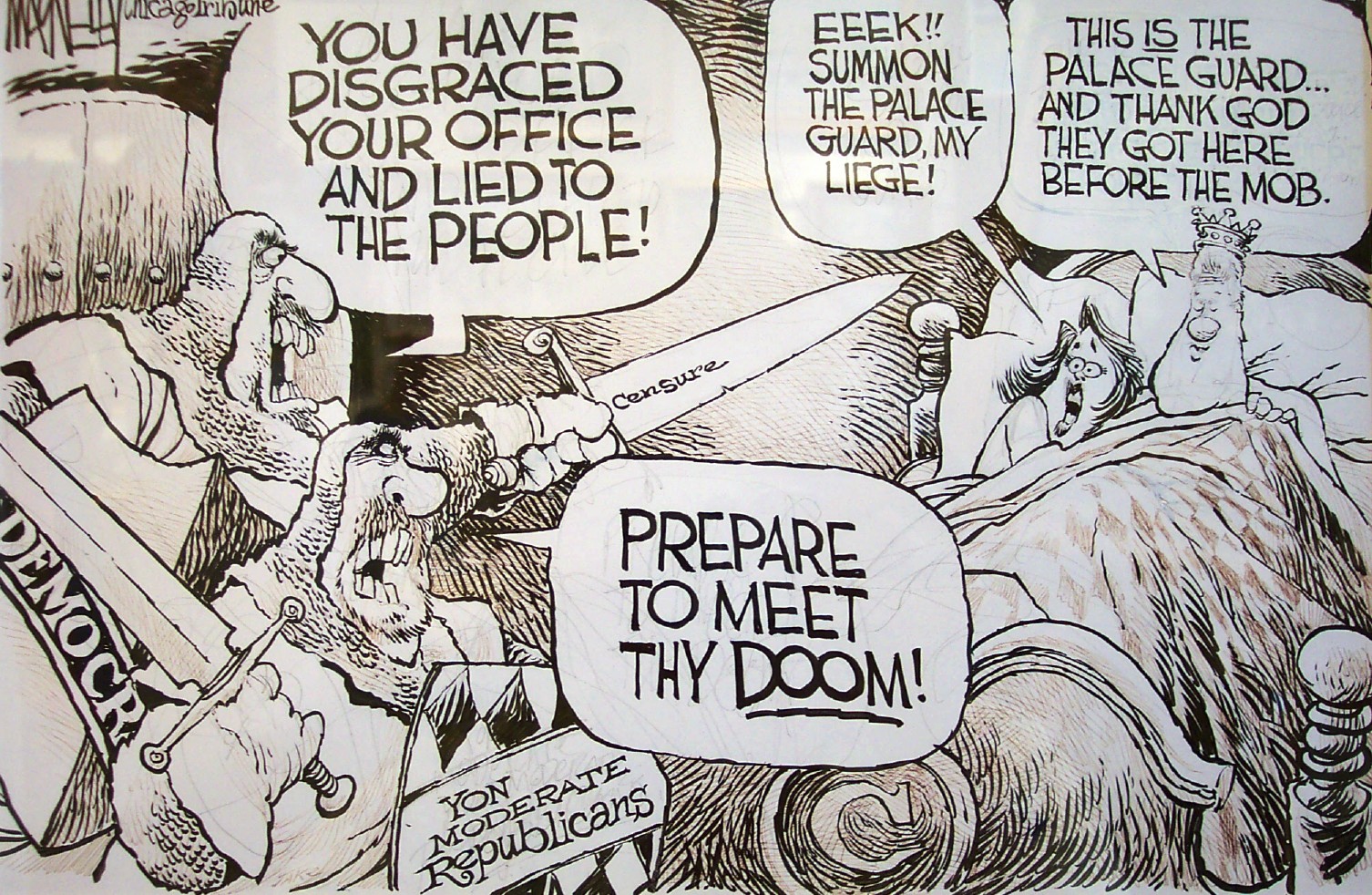 Prepare to meet thy Doom!
Crime Report, 20 X 18, Oil On Canvas
Captain ahab Retires to Florida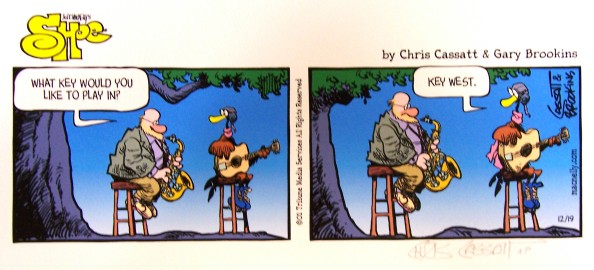 Pig-O-War, 40 X 50, Oil on Canvas
Snow Storm, 13'' X 14'' X 4'', Bronze
Crossroads 25 X 21 X 12, Bronze
Plugger In Flight, 10 X 6.5, Bronze
Satchel Page, 15.5 X 6.5 X 3.5, Bronze