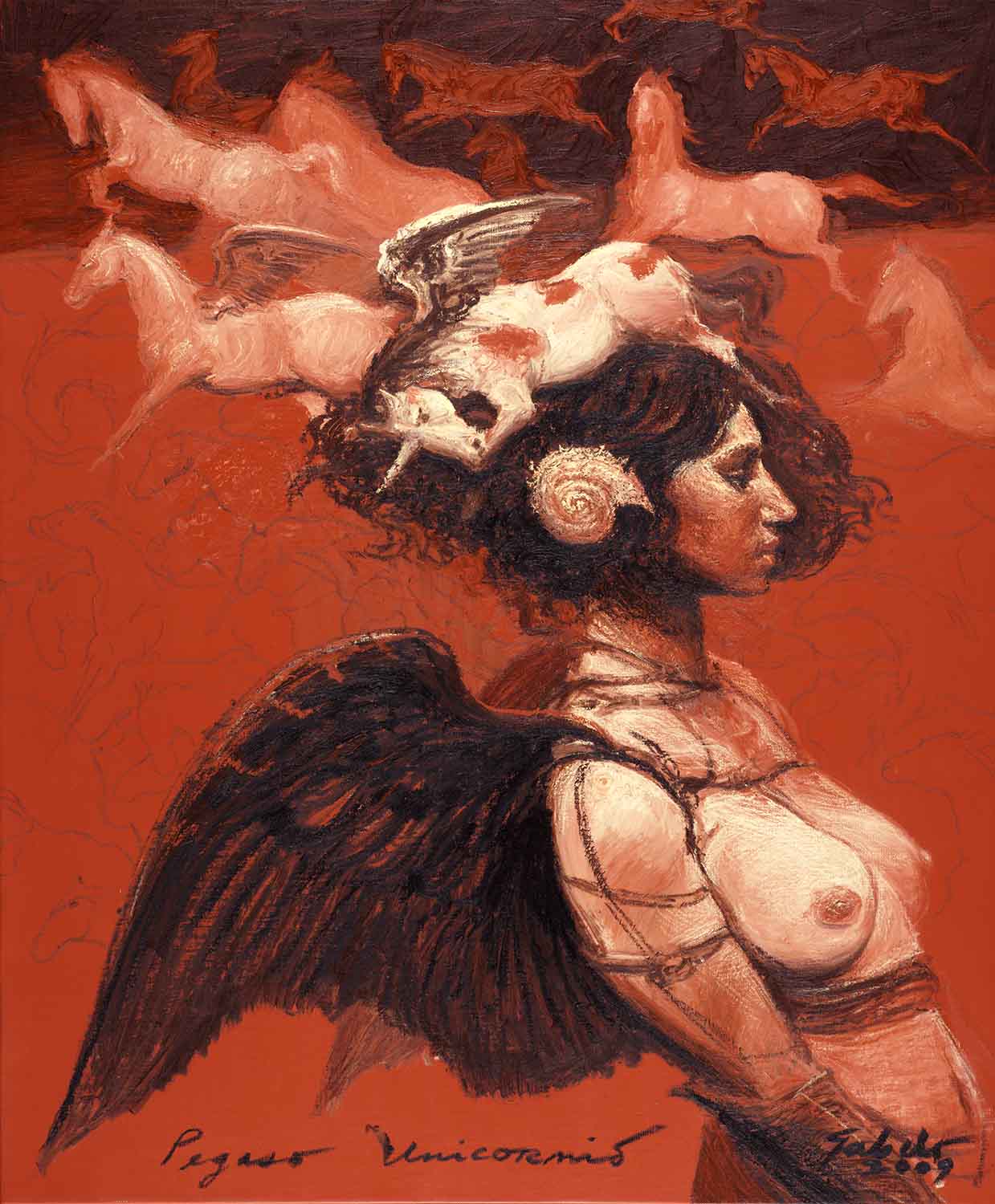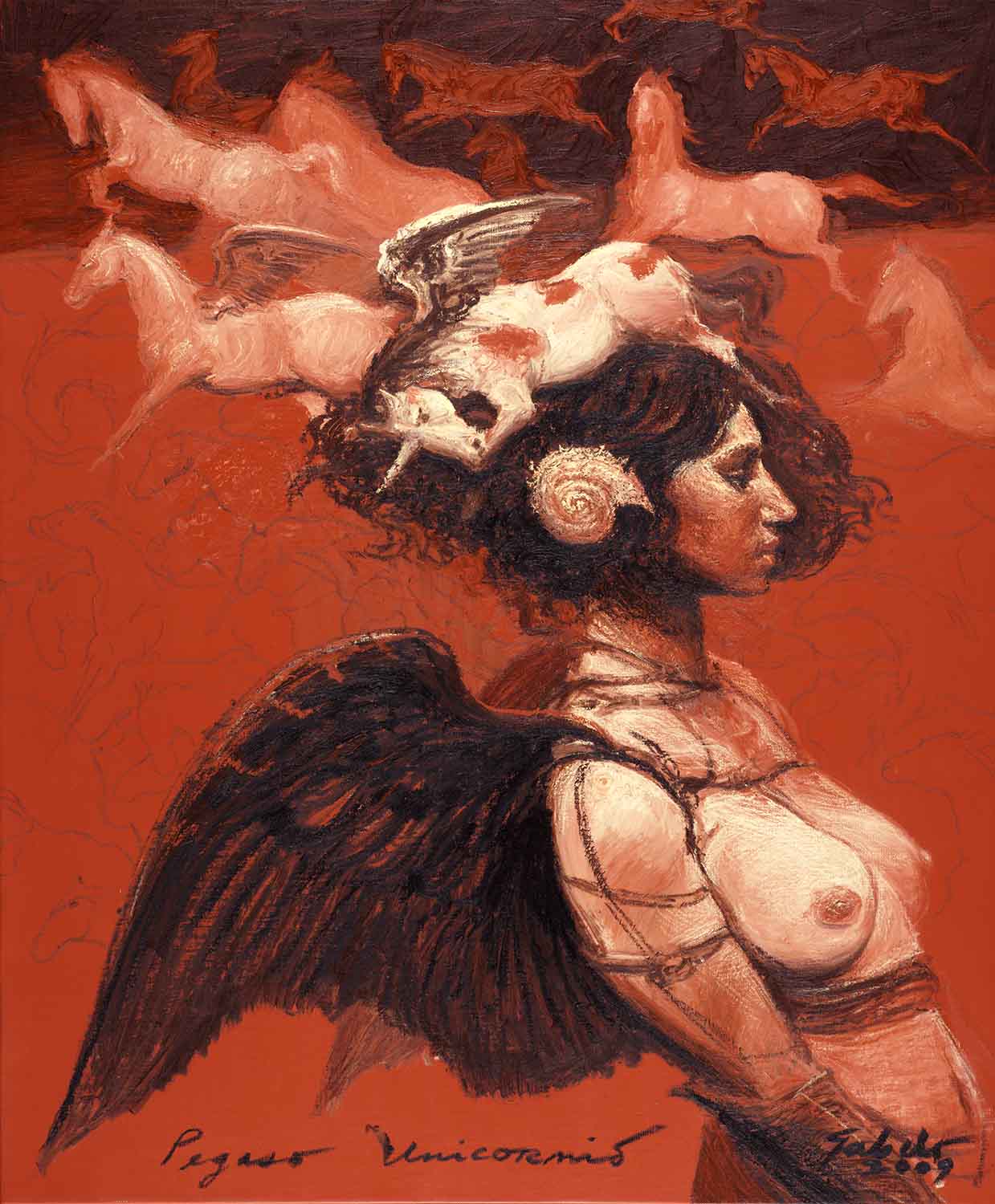 Roberto Fabelo, Cuban, 1950-
Roberto Fabelo is the most successful contemporary painter, sculptor, and illustrator living in Cuba. Fabelo studied at the National Art School and at the Superior Art Institute of Havana. He was a professor and a juror for very important national and international visual arts competitions. He was awarded a medal for National Culture and the Alejo Carpentier medal for his outstanding artistic career. Fabelo's art consists of nude women, who often appear with animal-like features, including beaks, fins, and wings. He draws in vintage text books and creates figures out of the images already on the page. Another example of his art is water color drawn on silk embroidered fabric.
His work is in the permanent collection at the Museo Nacional de Bellas Artes in Havana, and in the Cuban in Mexico. His 2009 sculpture of a group of human-headed cockroaches can be found climbing one of the walls of the Havana Fine Arts Museum. He also illustrated a 2007 edition of Gabriel Garcia Marquez's novel One Hundred Years of Solitude. He was described by the Dallas Morning News in 2002 as "one of Cuba's premier artists" with high demand for his paintings in the United States, Latin America, Europe and auction houses.
Un Volumen Mayor 2015, 10 X 6, Ink On Paper
La Muneca Comprende 2015, 10 X 6, Ink On Paper
Seria Animalia, 31 X 16 X 21, Bronze
Nocturna Key West, 42 x 29, Graphite on Paper