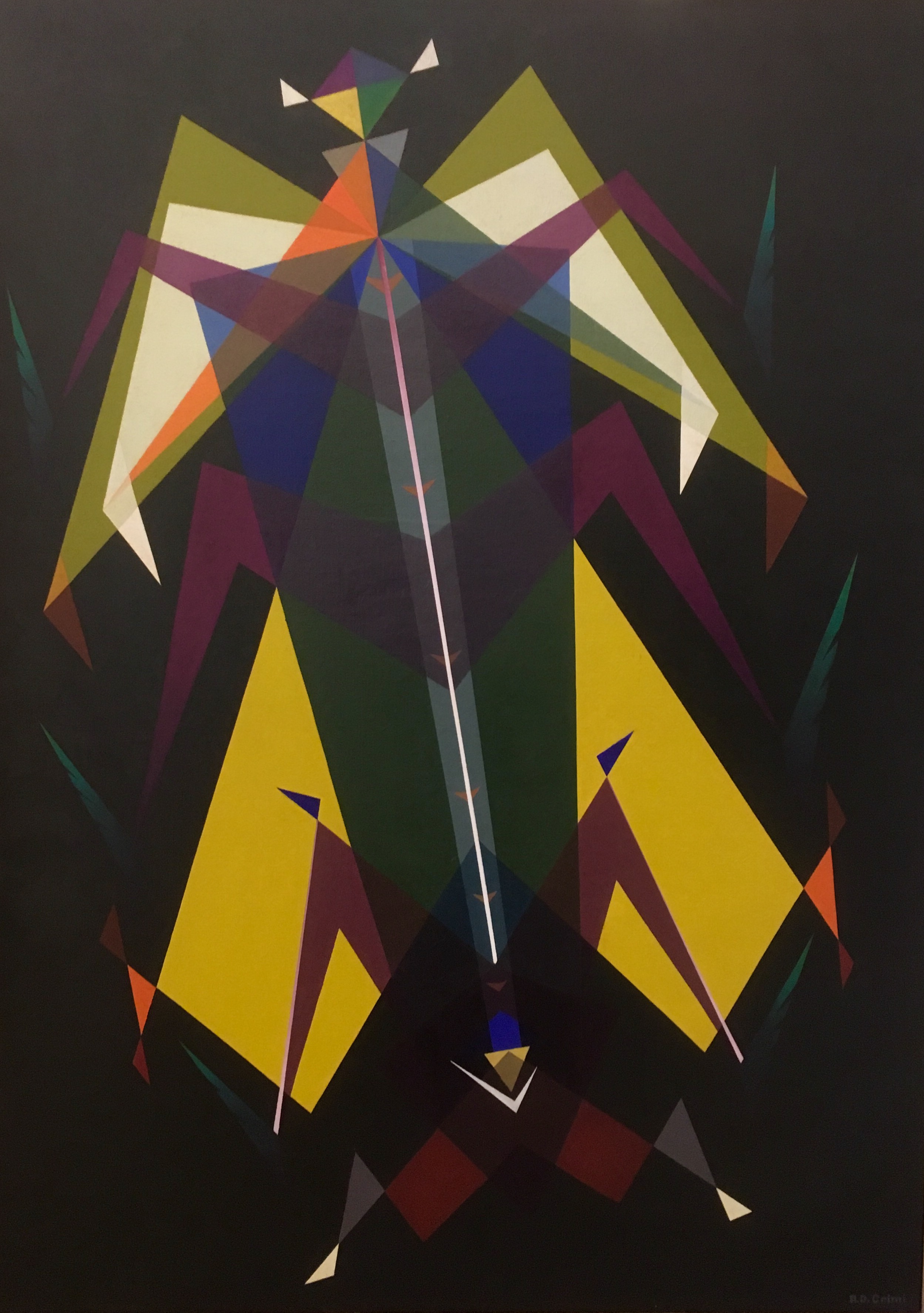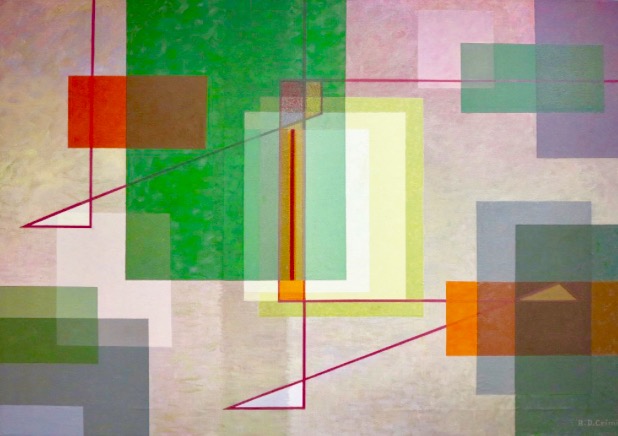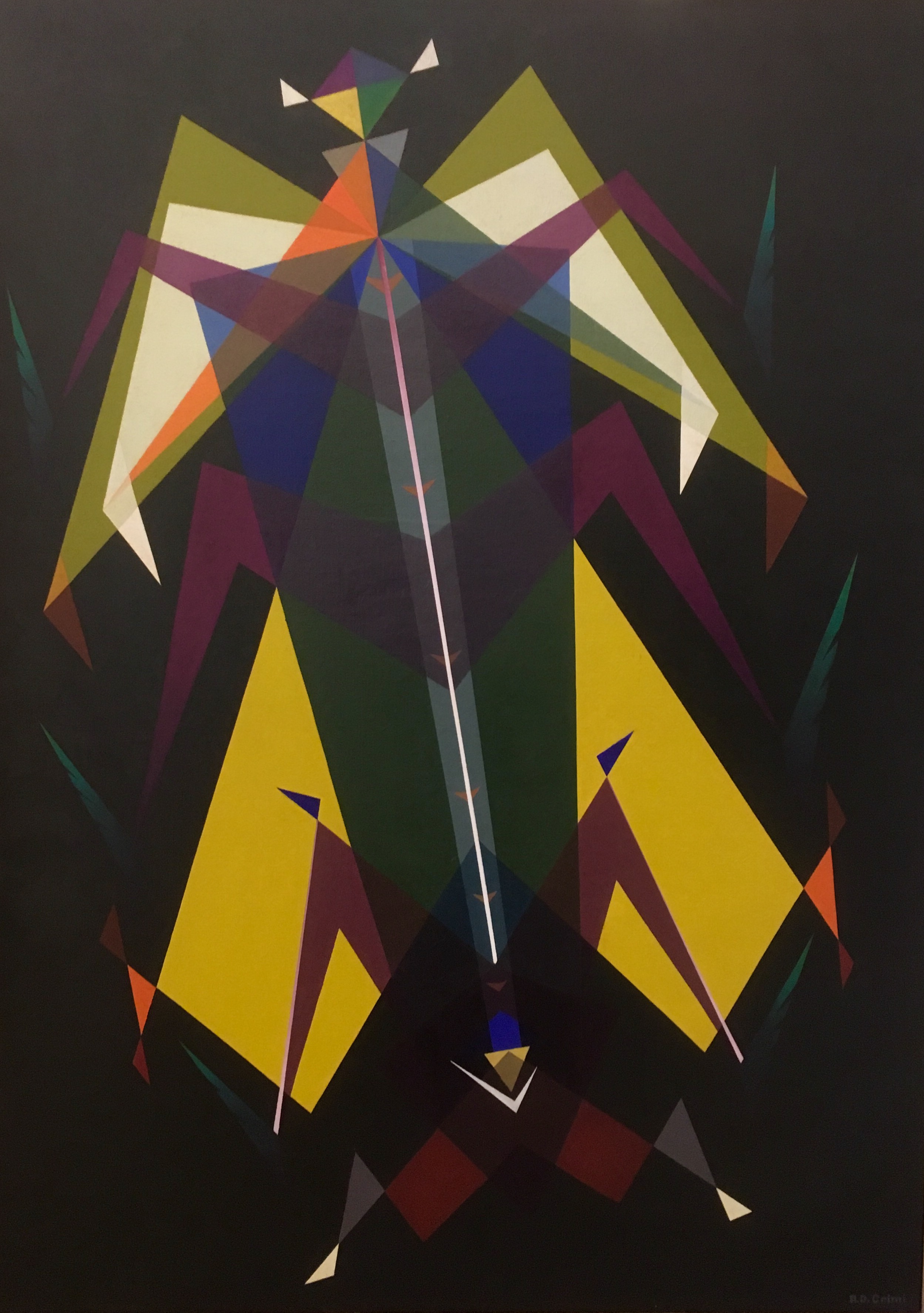 Alfred D. Crimi 1900-1994

Formal training at the National Academy of Design, New York City and at Beaux Art, honored with a Tiffany Fellowship, and returned to Italy to continue his art studies in Rome where he studied the art of fresco and Pompeian encaustic as well as perspective drawing and was awarded first prize for fresco painting.

The WPA, commissioned a mural at the Aquarium, Key West, Florida, which he completed in 1935. The fresco, with its vivid, vibrant colors, and one of the main attractions of the Aquarium, shows Key West fishermen unloading a catch of fish. In 1936, he completed a mural for the main Post Office building in Washington, D.C., and out of more than three hundred entries submitted, he was chosen.

In 1936 he won a nationwide competition for an eight hundred square feet mural for the chancel of the Rutgers Presbyterian Church in New York City. The resulting mural, called "The Spreading of the Gospel," played another role in Crimi's life in 1946, when a new administration at Rutgers Presbyterian, ordered it destroyed.

For the years 1939 and 1940, under the WPA's section of Painting and Sculpture, he was awarded through national competition two additional mural commissions. It was during this period that the genesis of a multi-dimensional painting began to take form. This method involves a combination of geometrical, transparent, overlapping plans; the light is emitted by the whole painting, different from the traditional method of light cast on subjects – the method of chiaroscuro painting.

After the war his work progressed from realism to expressionism, to abstractionism. In 1947, George Binet Gallery in New York held a one-man show. He taught at Pratt Institute in New York and Penn State University. "A Creative Approach to Color". Crimi's film "The Making and Fascination of Fresco Painting" was usually included in the curriculum.

He exhibited in major national and international exhibits including New York City's Whitney Museum, Museum of Modern Art, and Metropolitan Museum of Art, The Chicago Art Institute, and The Cerneschi Art Gallery in Paris. In 1961 he was invited to participate in the Prima Mostra Internazionale d'Arte Sacra in Trieste, Italy, and in 1972 at the Cerneschi Art Gallery of Paris. He served during the years 1958-1961 with the Art Commission of the City of New York.

Crimi was the recipient of more than forty awards from numerous art organizations and was widely published. His articles on fresco painting, mosaics, and the multi-dimensional principle of color animation, appeared in American Artist, Today's Art, Liturgical Art, and the Book of Knowledge.