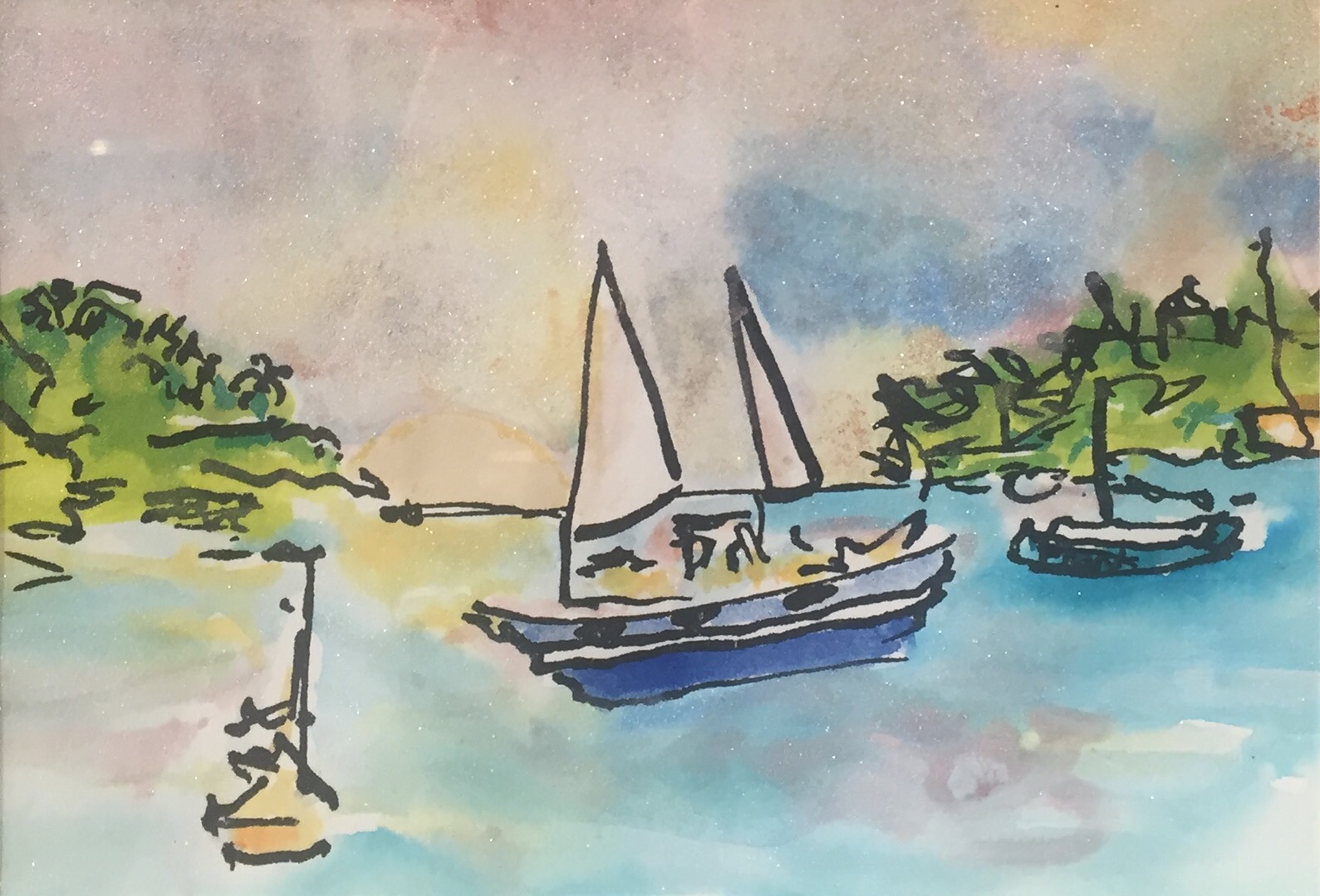 Harriet Frank, American
Harriet Frank, water colorist for 52 years, recently started on a new voyage of exploration through collage. Raised in Key West, she received a BA at NYU, and an MFA at Columbia in New York. Except for an education in finger paints, she had been a self-taught child prodigy selling at the Key West Art Center from the age of 12.

Harriet finds marine scenes and sailboating an exciting format, turning them into unique collector art. She is in the permanent collection of the late Walter Cronkite and Charles Kuralt as well as many prominent island homes and yacht clubs. Her enticing collages and watercolors are viewer friendly and help to bring out in all of us the desire to sail off into paradise, to experience a joyful discovery of the sunny side of life.
Harriet Frank's "Idyllic Beach", 6 X 5, Watercolor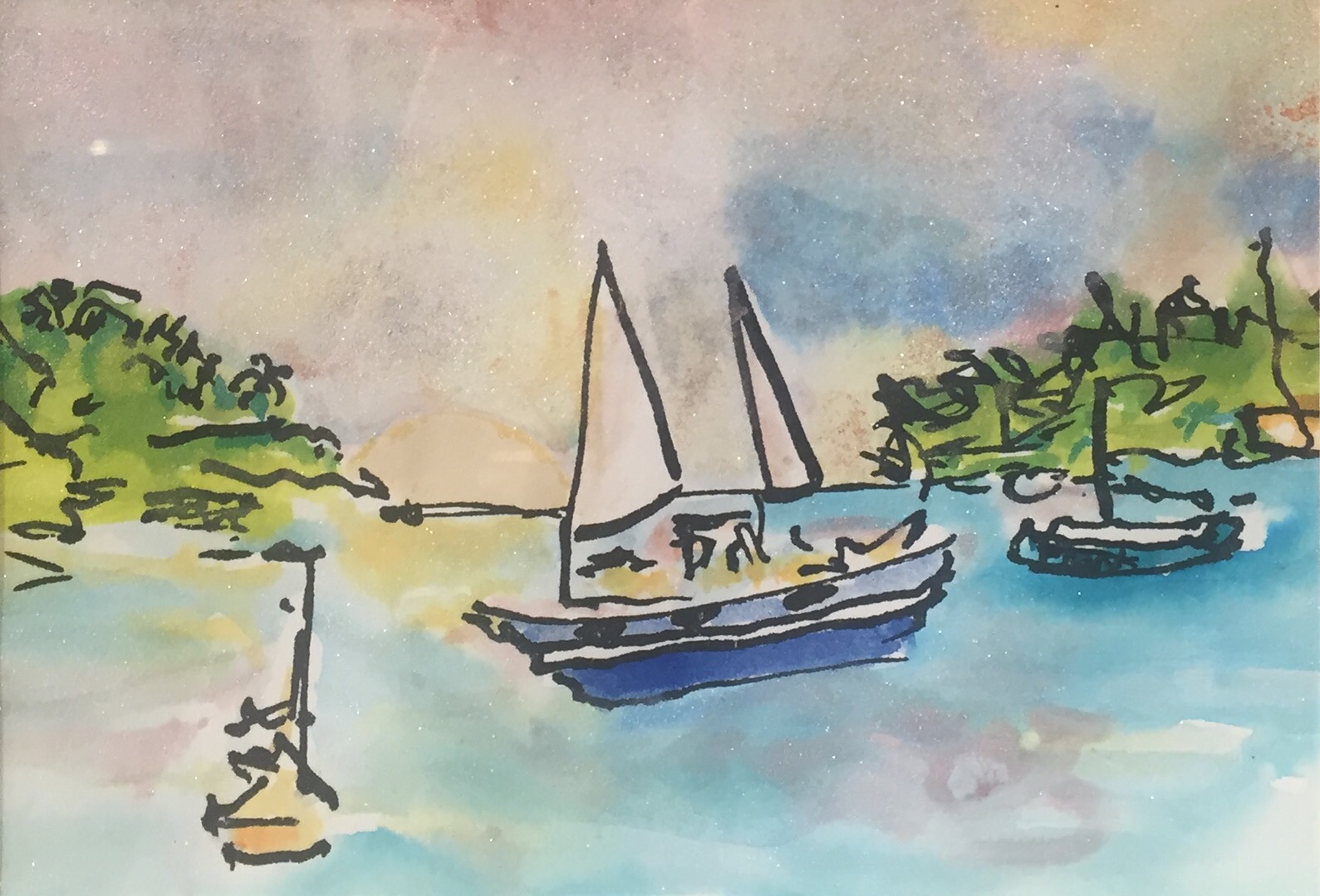 Harriet Frank's "Anchorage", 5 X 7, Watercolor
Harriet Frank's "Island Shoreline", 4 X 8, Watercolor
Harriet Frank's "Lone Palm", 12 X 4, Collage/Watercolor
Harriet Frank's "Ft. Zack", 8 X 11, Watercolor
Harriet Frank's "Sunken Treasure", 10 X 8, Collage/Watercolor
Harriet Frank's "Anemone & Fishes", 9 X 11, Collage
Harriet Frank's "Palms, Sailboats & Starfish", 11 X 9, Collage/Acrylic