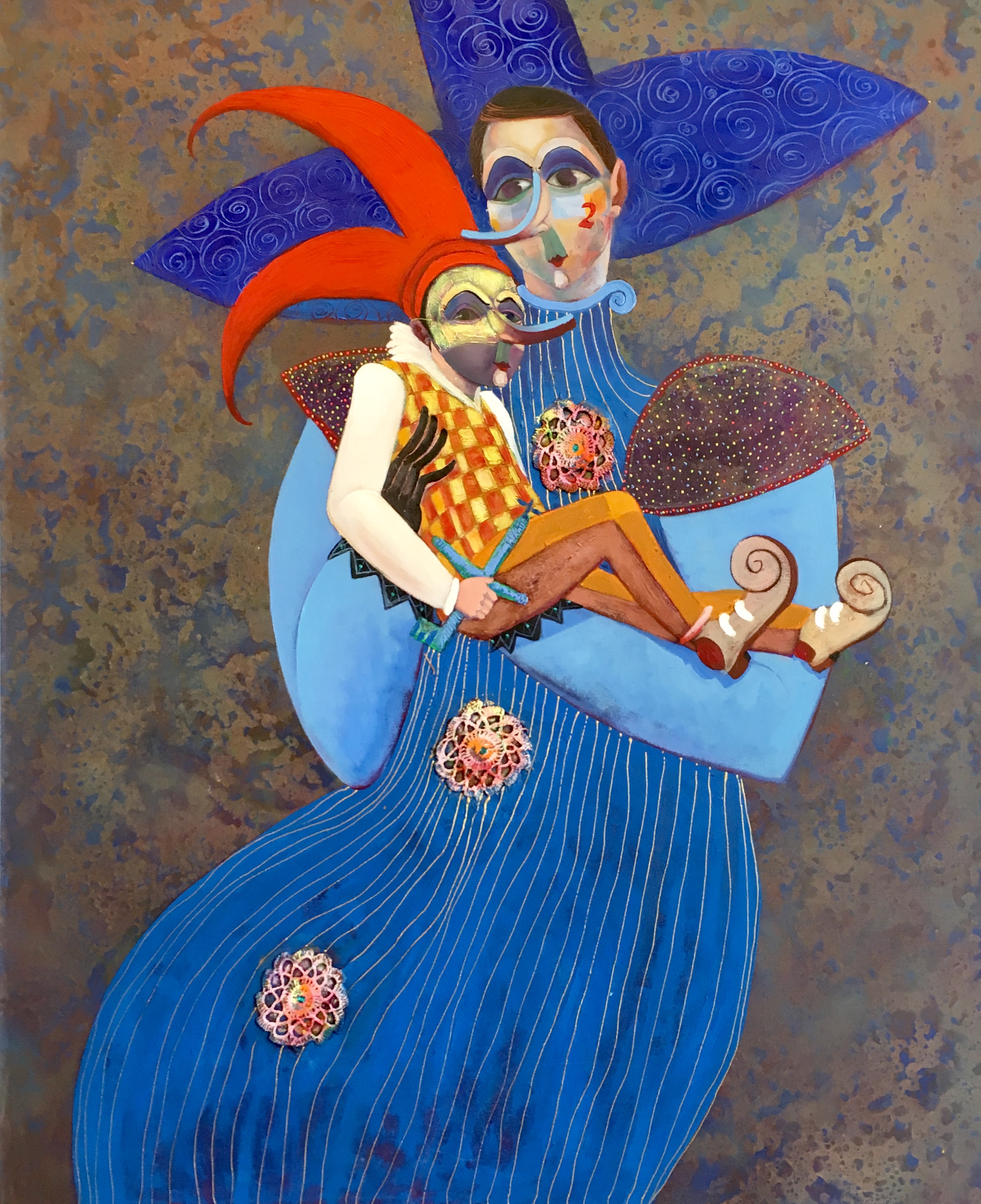 Luis Abreu
1973-
"BANG, POW, SNAP! Luis Abreu's art is weirdly alluring, with astounding bravura and flourish. He is one of the most talented young Cuban artists who today resides in the US.
Abreu's talent was so prodigal that the Cuban state enabled him to receive a Master's in Fine Art from the most prestigious academy in Cuba the revered San Alejandro Academy in Havana specializing in painting and subliminal drawing. San Alejandro is an incubator for Cuba's most famous artists. Abreu has had numerous one man shows since including the 1997 Havana Biennial and is a member of the Asociacion Hermanos Saiz and ACEA Asociacion Catalana de Entidades Artisticas.
His art is so fascinating due to its enormous range, diversity and sophistication. Some works are exquisitely esoteric while others have a naïve feel. He is working within dynamic social forces which is dramatically evident. They capture infinitesimally thin slices of life exquisitely, and rather modestly. Overall the works are personal history paintings and all exhibit life affirming theatricality, mysticism, and sensuality.
Luis Abreu's "El Enfermo", 40 x 47, Oil on canvas at The Gallery on Greene
Luis Abreu's "Windmill", 78 x 32, Oil on canvas at The Gallery on Greene
Luis Abreu's "The Archer", 56 x 45, Oil on canvas at The Gallery on Greene
Luis Abreu's "Fiance Of The Sun", 56 x 45, Oil on canvas at The Gallery on Greene
Luis Abreu's "The Flautist",40 x 36, Oil on canvas at The Gallery on Greene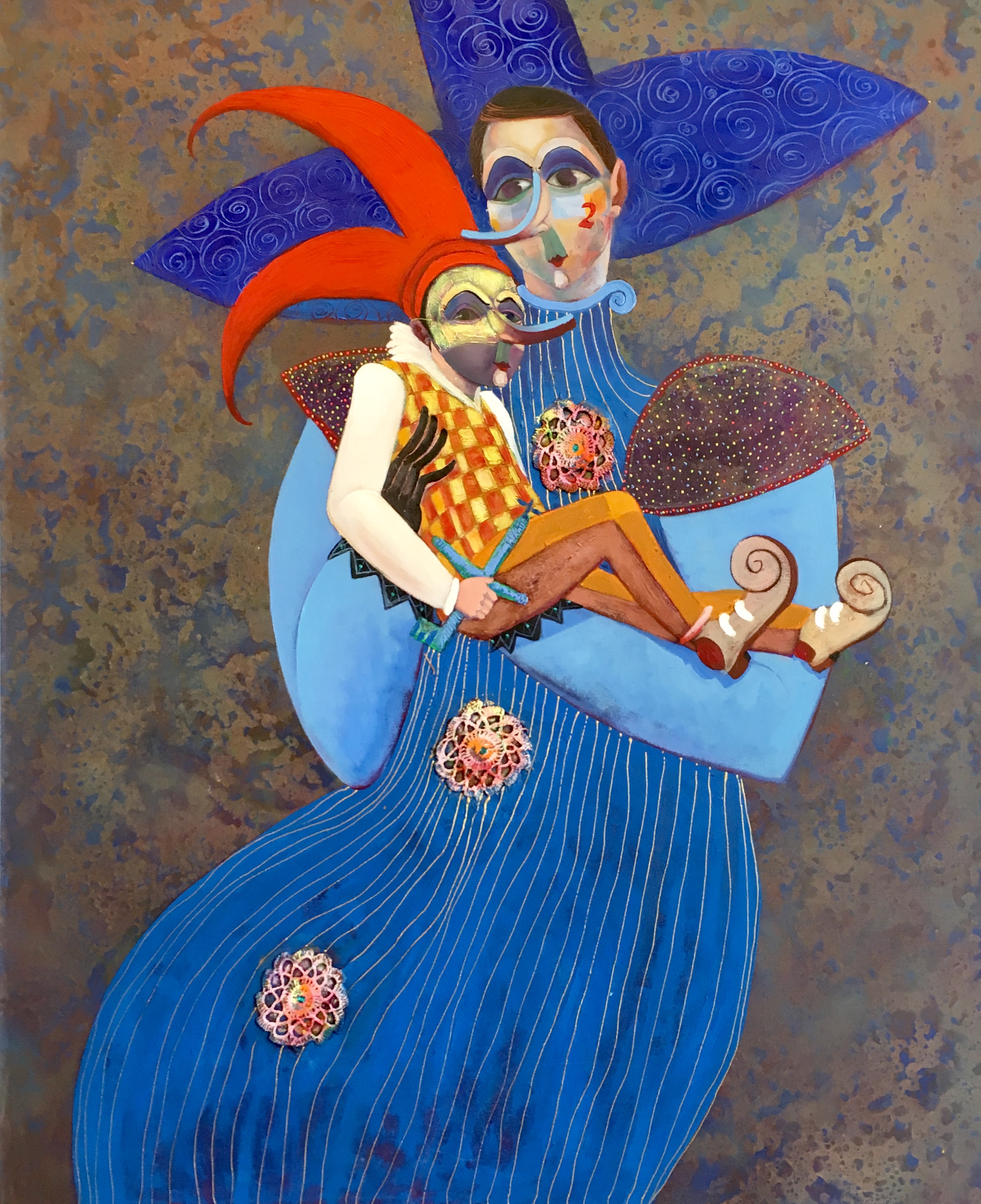 Luis Abreu's "Madonna and Child", 48 x 40, Oil on canvas at The Gallery on Greene
Luis Abreu's "For A Piece Of The Sky", 55 x 45, Oil on canvas at The Gallery on Greene
Luis Abreu's "Fire To Fire", 39 x 31, Oil on canvas at The Gallery on Greene
Luis Abreu's "The Podium", 36 x 32, Oil on canvas at The Gallery on Greene
Luis Abreu's "La Dama", 14 x 16, Oil on canvas at The Gallery on Greene
Luis Abreu's "Illusion", 15 x 14, Oil on canvas at The Gallery on Greene
Luis Abreu's "Juguete Sonador", 16 x 14, Oil on canvas at The Gallery on Greene
Luis Abreu's "Girafa", 14 x 15, Oil on canvas at The Gallery on Greene
Luis Abreu's "The Hunter", 79 x 31, Oil on canvas at The Gallery on Greene