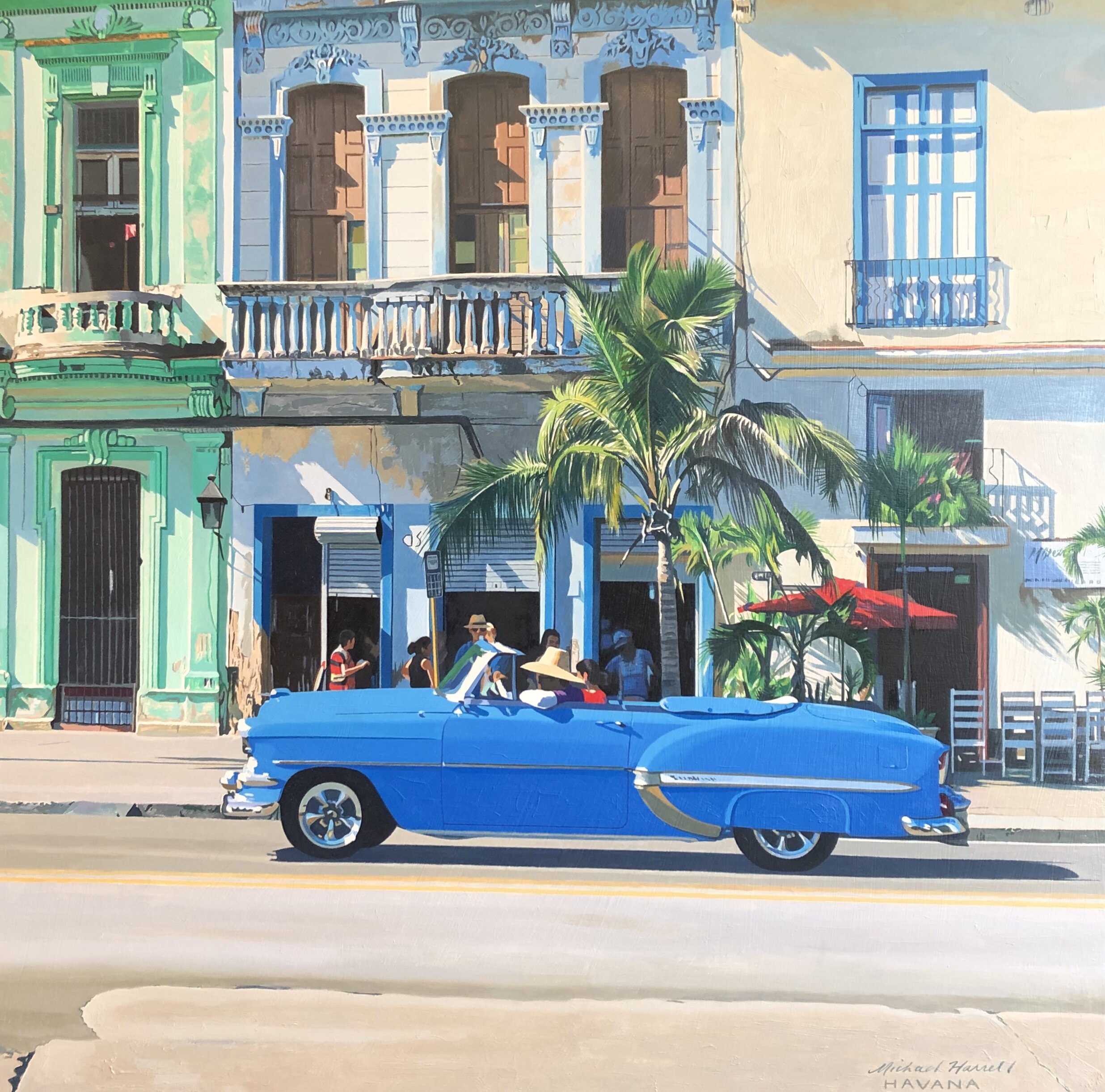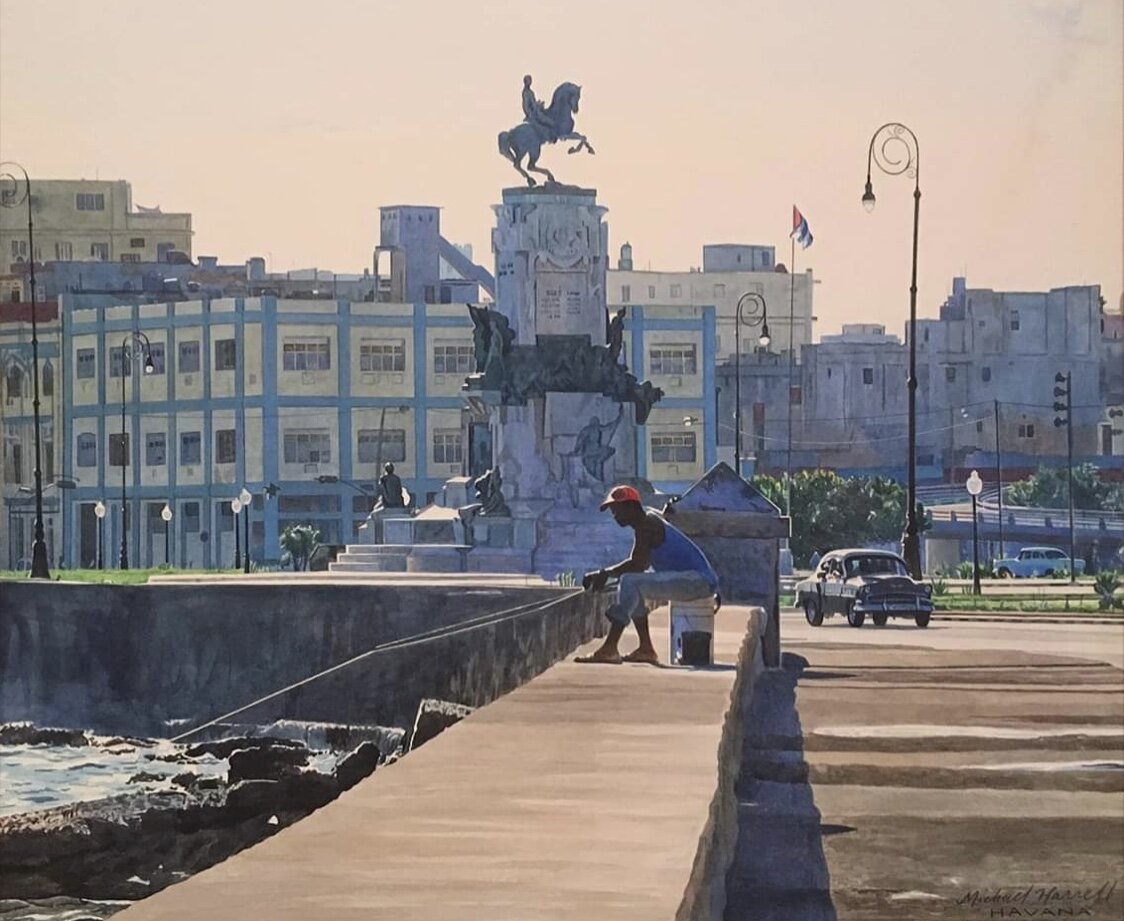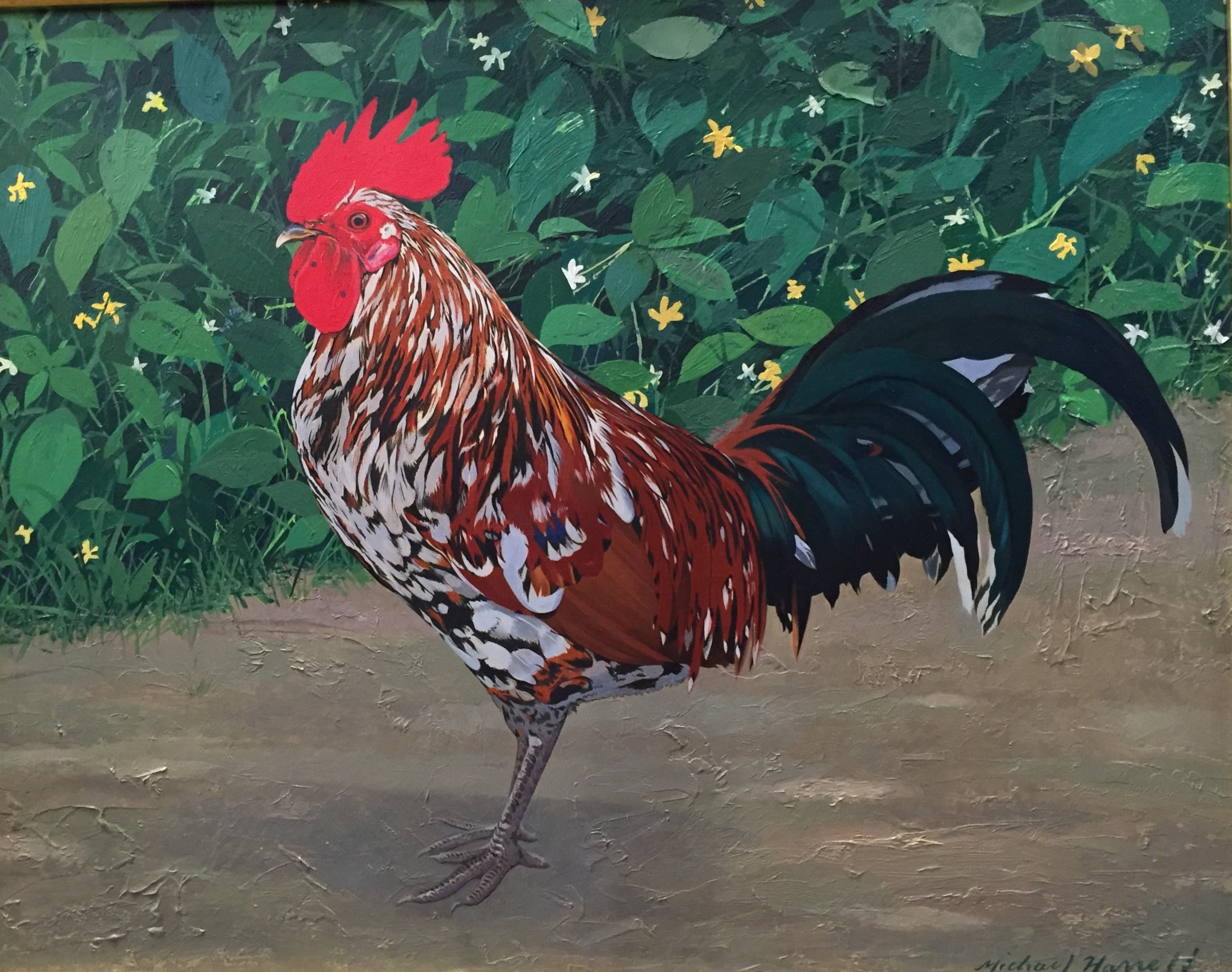 Michael Harrell's "Island Light", 20 x 14, Oil on Canvas
Michael Harrell, American (1964 -)
Michael Harrell, a native Floridian was born into the world of art in 1964 and has been painting nautical scenes since at least the first grade with his first published work at the age of 7. Michael reflects: "I did a lot of illustrations for newspapers & magazines in the years right after college, but couldn't wait to start painting full-time. We'd go on family vacations to the coast and something would catch my eye & I'd feel like I couldn't rest until I painted it, that still holds true. I got into my first gallery in 1992 (Nantucket) and have been working on perfecting my skills ever since. My objective is to master both the oil and watercolor mediums. I especially like the challenge of capturing natural light in landscapes and city scapes as well as the intricacies of depicting water realistically. Drawing architecture is also something I find fascinating. Goal wise, I'd just like to be the best artist there is".
It is with an acute eye and dynamic sense of proportion that Michael senses his natural surroundings. His oils and watercolors have won numerous awards and can be found in corporate and private collections around the country including, MasterCard and American Express, with several paintings in the permanent collection of Paramount Pictures and appearing in, the movie,"The Truman Show".
Harrell's work is reminiscent of American realists such as Andrew Wyeth and Winslow Homer and he is well known for his remarkable ability to capture the luminous effects of light. In 2004, "The Artist Magazine" listed Michael as one of the top 20 artists in America to watch. He has been featured in American Artist's Watercolor Magazine, The Artist's Magazine & American Art Collector-most recently in the Sept 2012 issue...Also work recently featured in 3 of Pat Branning's best-selling books on Lowcountry Entertaining. His work is also displayed in the State of Florida Governor's Office as well as the Sec of State's Office.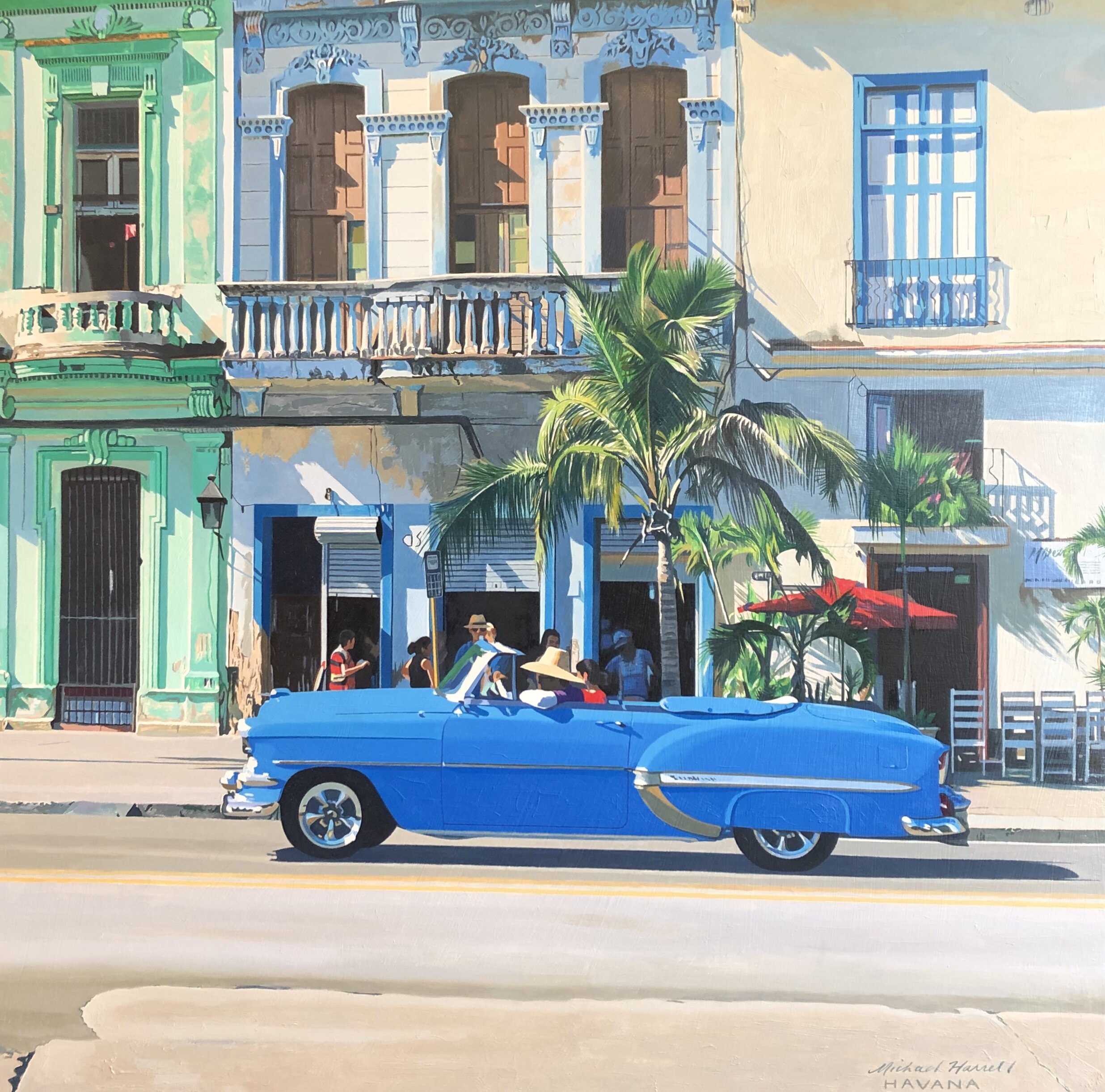 Michael Harrell's "Havana Shadows", 24 x 24, Oil on Panel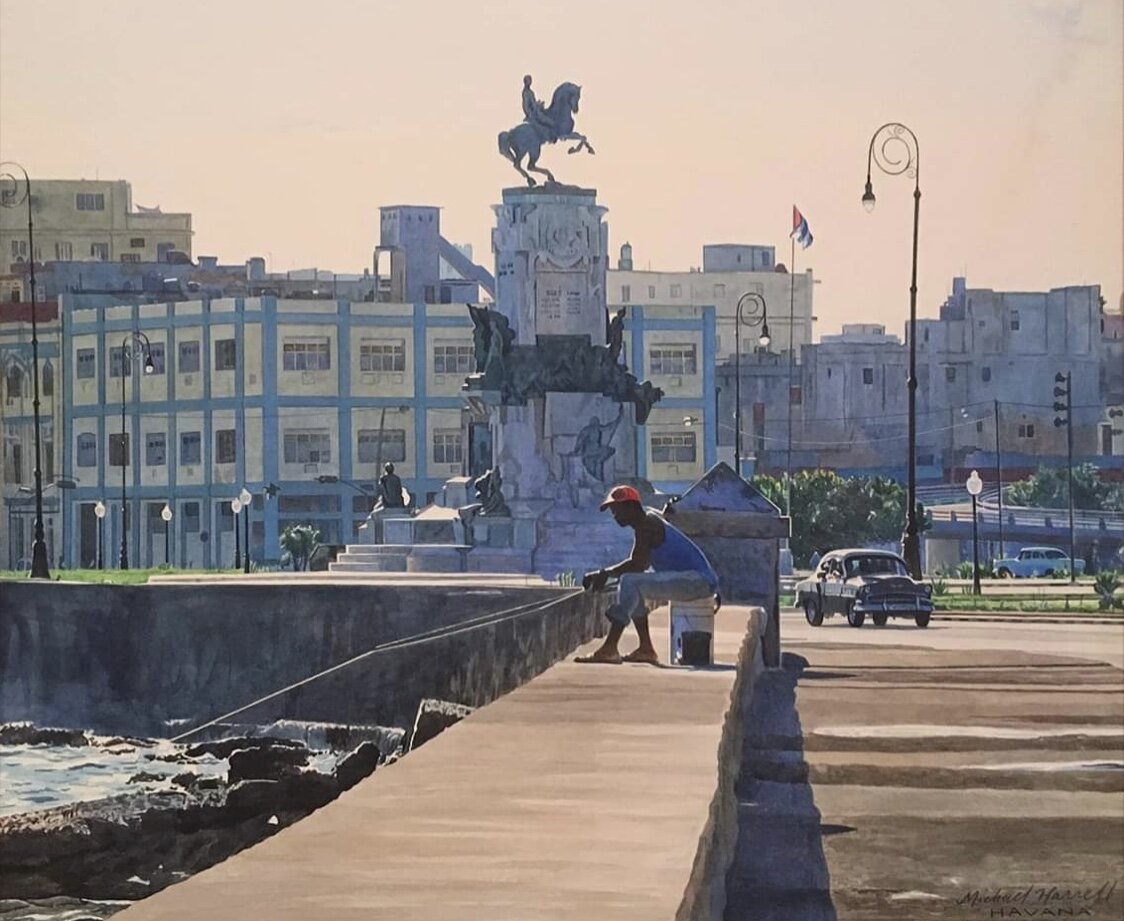 Michael Harrell's "A Fisherman In Havana" 16.5 x 26, Watercolor
Michael Harrell's "Malecon By Almendron", 12 x 19, Watercolor
Michael Harrell's "Almendron Azul", 16 x 22, Oil on Canvas
Michael Harrell's "Rounding the Bend", 11 x 14, Oil on Board
Michael Harrell's "Morning Haze", 11 x 14, Watercolor
Michael Harrell's "Stock Island Lobster Docks", 18 X 24, Oil on Canvas
Michael Harrell's "Sailing Off Simonton Beach", 16 x 20, Oil on Canvas
Michael Harrell's "Carmen", 14 X 20, Oil On Canvas
Michael Harrell's "Coconut for lunch", 16 x 12, Oil On Canvas
Michael Harrell's "Storefront", 20 x 30, Oil on Canvas
Michael Harrell's "Old Town Bakery", 24 x 36, Oil On Canvas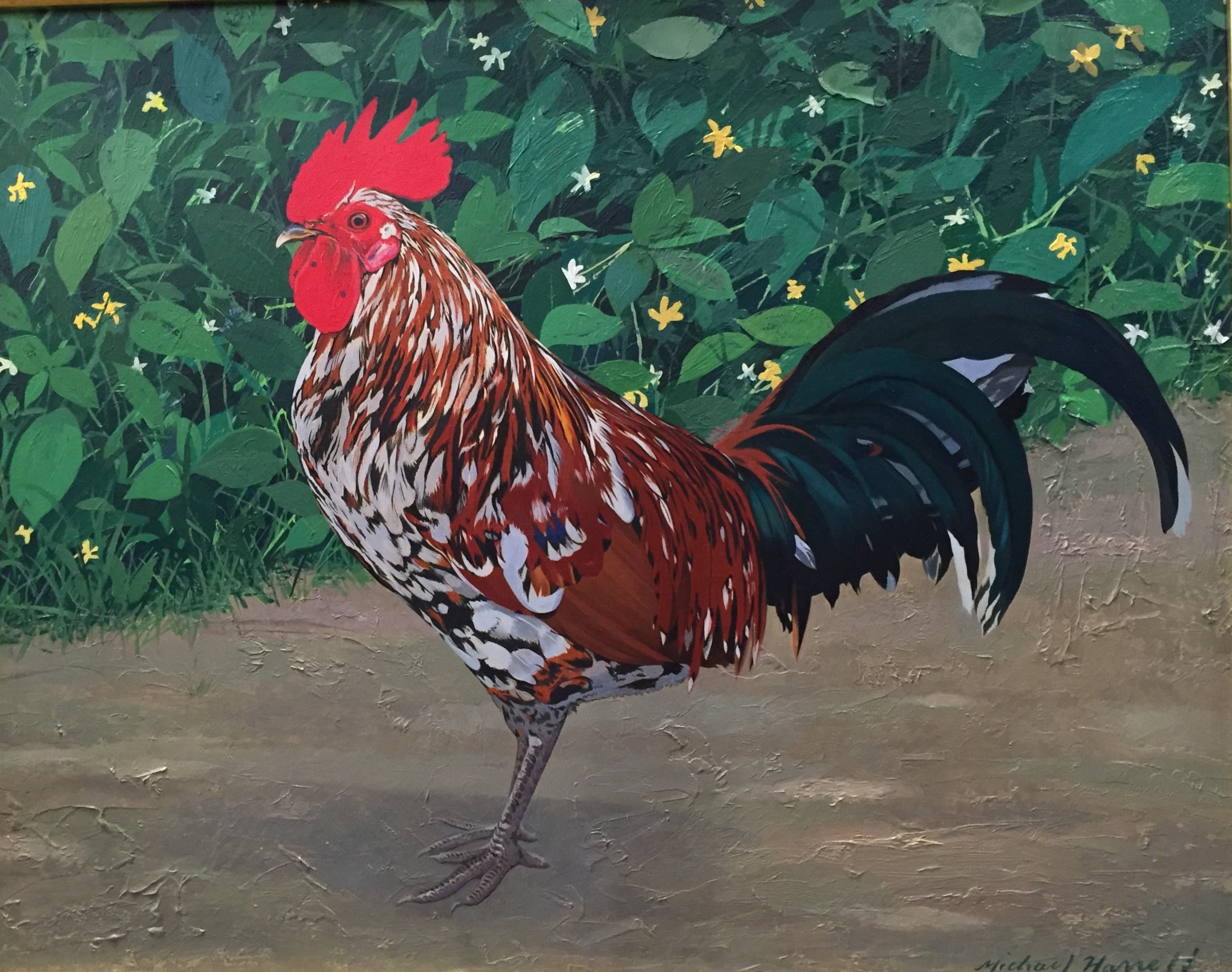 Michael Harrell's "Key West Rooster", 16 x 20, Oil On Panel