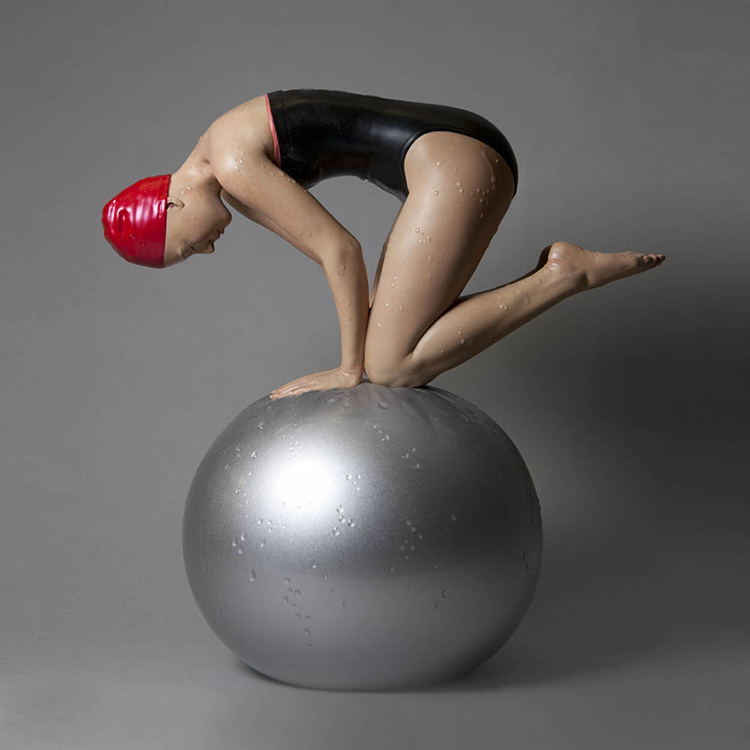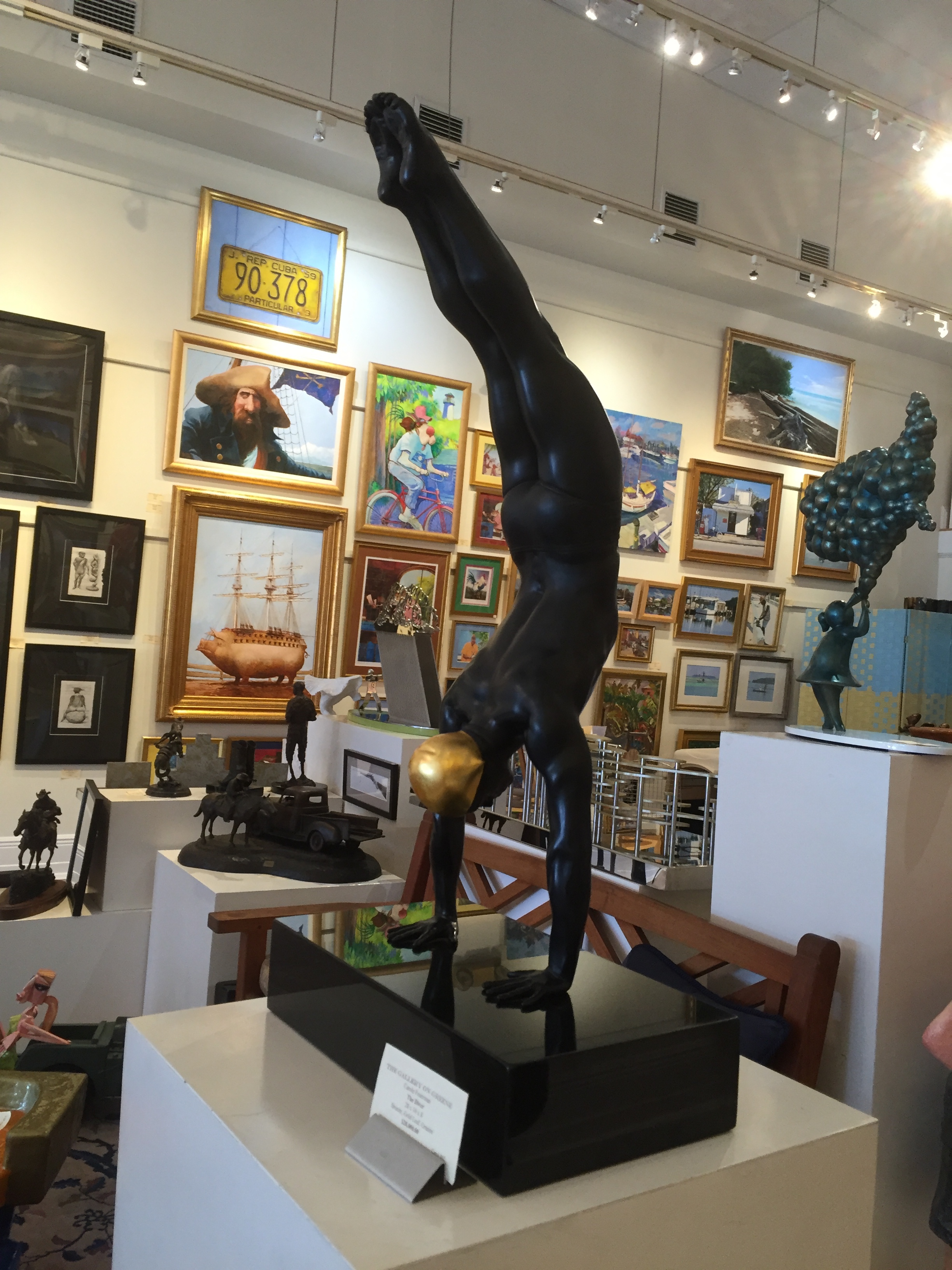 Carole A. Feuerman, American
Carole A. Feuerman is recognized as one of the world's most renowned, influential, and popular hyper realist sculptors. Her prolific career spans four decades in which she has pioneered new approaches to sculpture. Working in both monumental and life size, she is the only figurative artist to hyper realistically paint bronze for use in outdoor public art, and the only sculptor to install these sculptures in the water.

While attending the School of Visual Arts in New York, she painted 13 album covers used by Time Warner Records including, but not limited to, The Rolling Stones World Tour Book, Alice Cooper, and Aretha Franklin. She has been honored with six major museum retrospectives to date. Her work has been showcased in numerous exhibitions including multiple Venice Biennales, the State Hermitage, the Palazzo Strozzi Foundation, the Kunstmuseum Ahlen, the Archeological Museum di Fiesole, and the Circulo de Bellas Artes. She won first prize at the Austrian Biennale, the Florence Biennale, the 2008 Olympic Fine Art Exhibition, best in show at the Beijing Biennale, and won the Save The Arts Foundation Award as Museum Choice.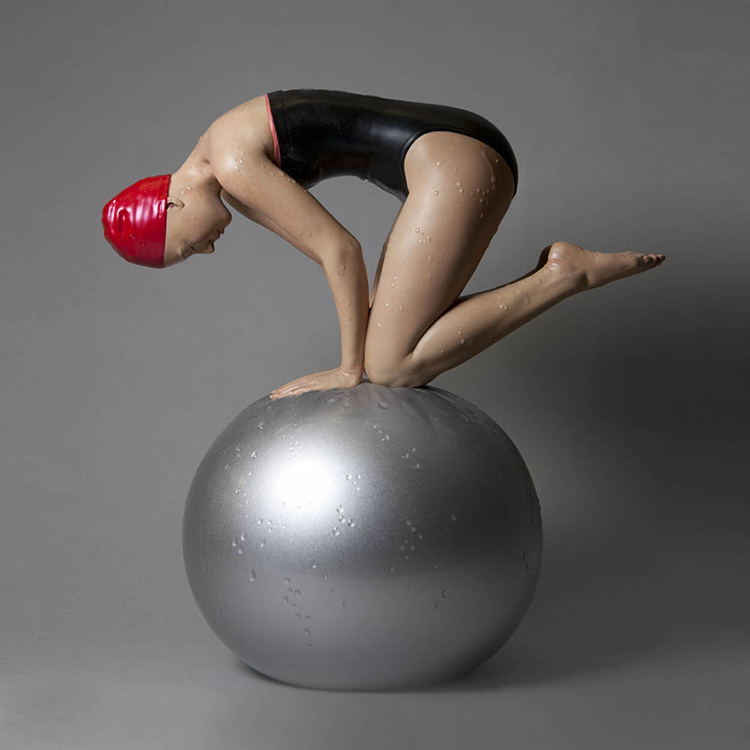 Miniature Quan, 11 X 11 X 7, Painted Resin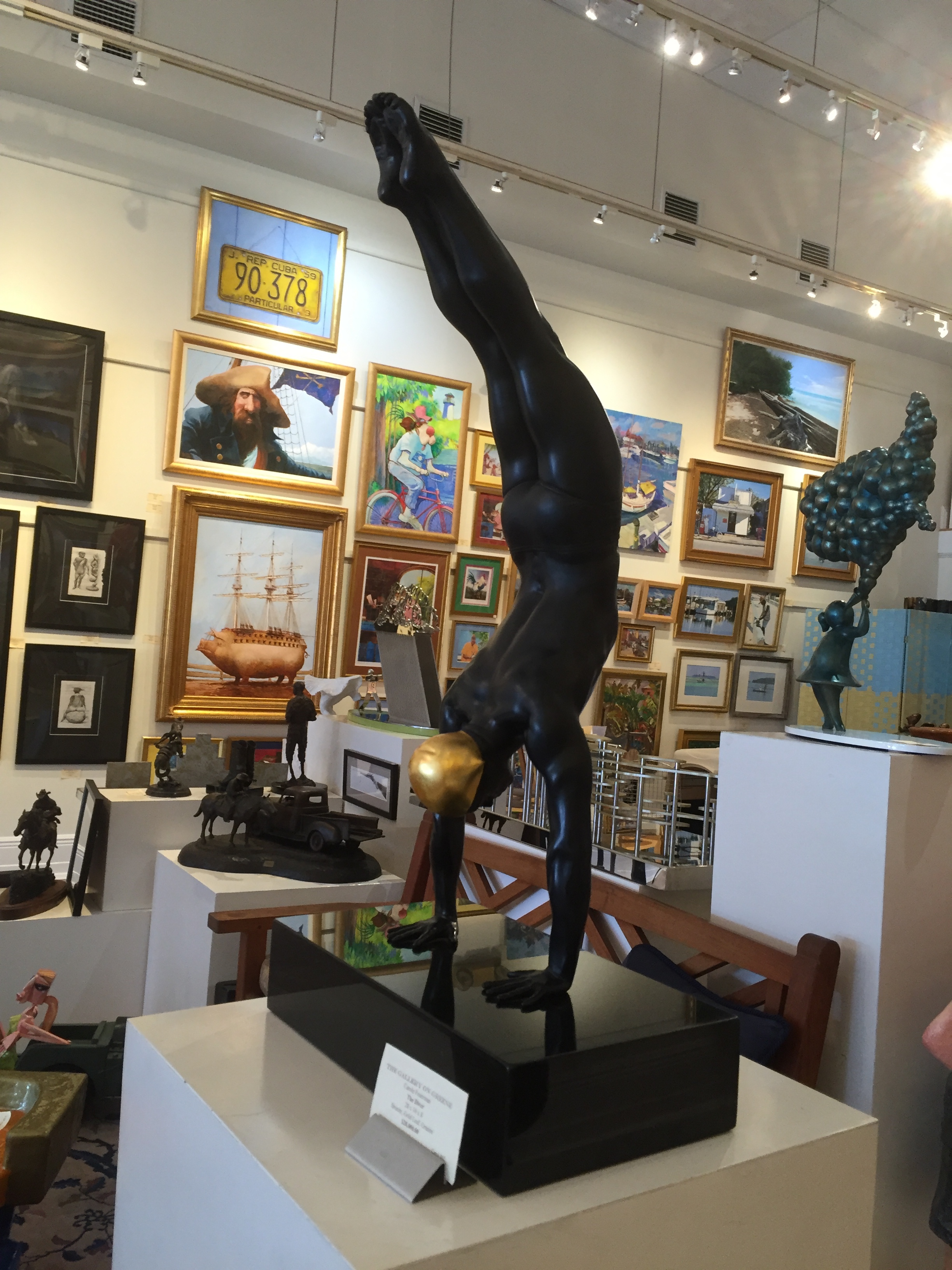 The Diver, 28 X 14 X 8, Bronze, Gold leaf, Granite